Digital Therapeutics Primer
At Estenda, we know that building custom software for digital therapeutics is the optimal choice for healthcare providers to deliver patient-centric treatments. We've been the best-kept secret among some of the most innovative Fortune 500 and digital therapeutics companies for 20 years!
We know that developing custom software allows healthcare organizations to create tailored digital solutions to address the specific needs of their patients. This allows them to gather data more efficiently & securely, diagnose and treat more effectively, and enables the management of chronic conditions and improve care & outcomes.
Throughout our 20 years of experience, we have established that by developing secure custom software, doctors, researchers and clinicians can provide better care, while reducing costs associated with traditional therapies, and patients can live better balanced, more manageable lives.
---
As a celebration of Estenda's 20th Anniversary, we are offering this FREE Primer, where our experts have put pen to paper (or rather their distal phalanx to keyboards), to share their wealth of knowledge with the world!
They've pooled their knowledge and experience to provide this primer, sharing:
Regulations and Concerns; accompanied by FDA findings!

Opportunities and Challenges of Reimbursement.

Accessibility and Equity.

The Future of Digital Therapeutics.
ENJOY!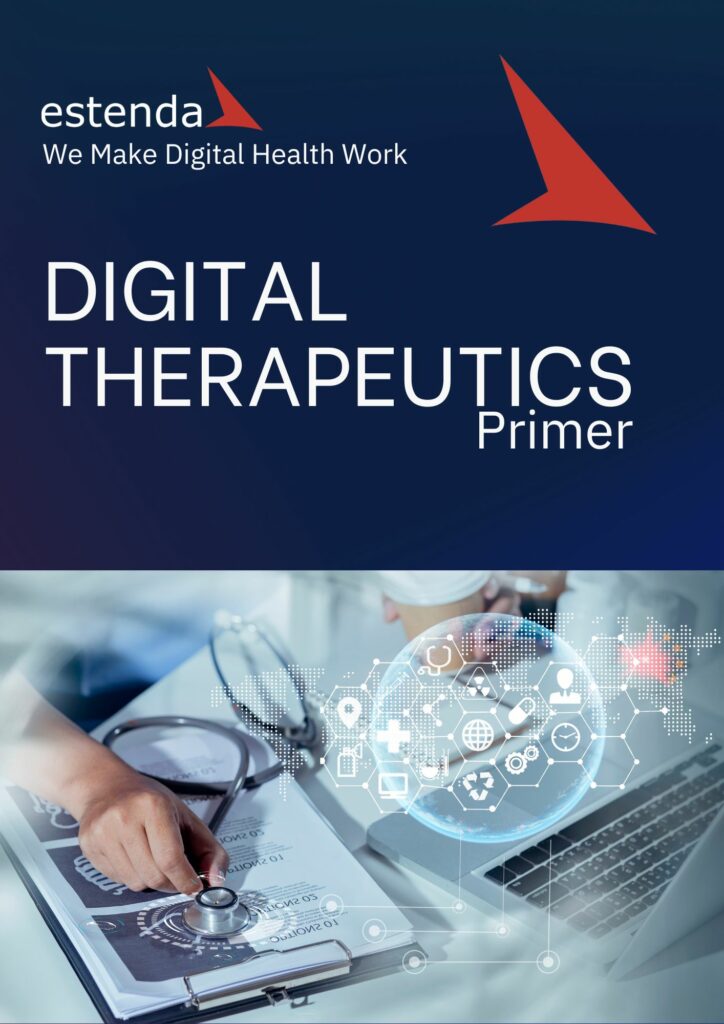 Do you have an idea for a custom software solution? Not sure how to get started or where to go? Do you need help implementing data into a particular project? Or just need someone to talk to and explore an idea? We'd love to explore how we could help! Contact us today – no obligations.