We Make Digital Health Work
For Your Patients
For Your Customers
For Your Population
For Your Business
For You
Analytics | Software Development | Research | Strategy | Implementation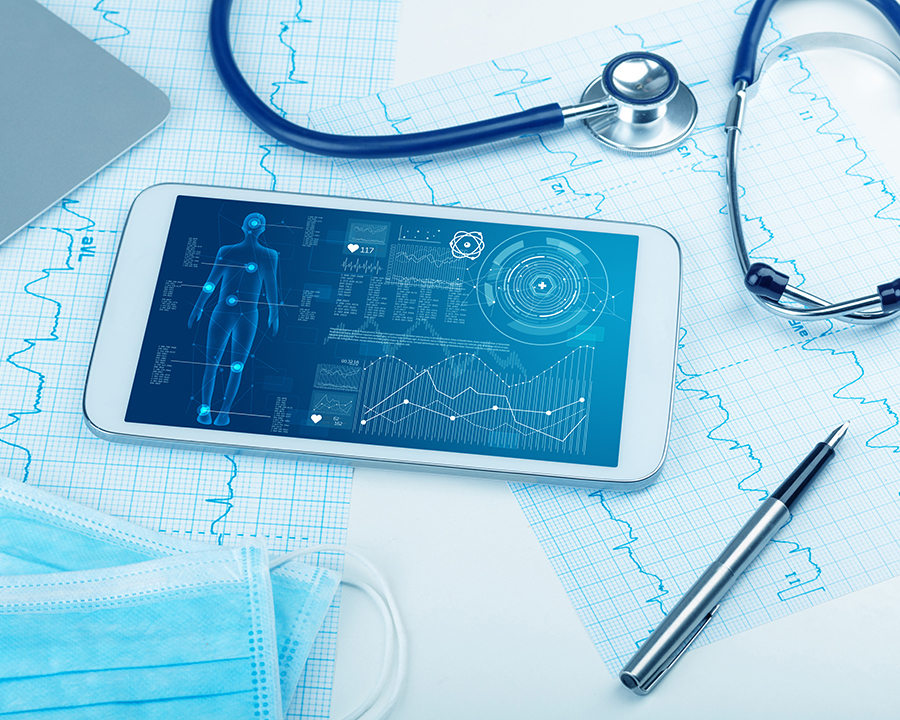 We Transform Health Data into Health Improvement
Estenda is passionate about data and using it to improve our fellow human's health and well-being. Whether creating a custom system to collect, analyze or research data, we can help you create and implement a strategy to transform the data into health improvement
"I learned a lot of things from Estenda, particularly on how to understand and interpret the data. Working with Estenda has been very valuable. Made a lot of things easy."
"Excellent communication; always prompt responses and resolution of questions and needs; always feel welcome when making inquiries"
"Absolutely couldn't have done it without you!!! Thanks SOOO much for your support!"
"Superb people to work with, excellent communication, prompt response, dependable execution of responsibilities. Keep it going!"
"Estenda has a very high level of customer service and very knowledgeable staff (software developers, GRI experts, technical support staff, etc)"
"Expertise on complex international issues and software options combined with superb customer service"
"Engages with project, collaborates closely, clear and transparent communication. We look forward to seeing Estenda grow!"
"I couldn't do my work without them! Estenda is the BEST!"
"We really appreciate the follow-up and follow - through. Drew is wonderful!"
"The staff at Estenda are courteous, respectful and easy to work with. They understand the importance of data security and always follow best practices to protect that data."
"Very Satisfied! Excellent!! Estanda has been our long time contractor and also completed the works we requested, on time!!!"
"Working with Estenda is like a partnership or collaborative rather than just a vendor"
"Working with Estenda is as easy as 1-2-3! 1. Prompt, courteous communication 2. Reliable 3. Timely, expected results"
"Estenda works with clients on innovative projects. Not too big and not too small. Committed to innovative software development."
"Estenda listens to the customer and develops applications that meet and exceed customer expectations"
"Estenda listens to the requirements for the job, and follows through on issues until they are resolved. If I could clone them all - I would!"
"The Estenda team is knowledgeable, easy to work with, and communicates promptly and effectively. They listen and respond."
"Our needs are very customized. Estenda is very responsive to them ALL."
"Estenda is very process oriented and operate with great focus and detail. Great group to work with!!"
"Estenda listens to users and customers to rapidly characterize functionality. Firmly establish a cloud-based development and support platform to support machine learning"
"You're massively technically competent; you have significant diabetes contextual knowledge, and you're OPEN-MINDED AND FLEXIBLE."
"Their speed of responses to requests and openness nature of the collaborations is unparalleled! "
"Very responsive and attentive to our individual needs. Thank you for all you do!"
"Customer service, responsiveness, technical knowledge, professionalism."
"Prompt, courteous, effective response to all phone calls and inquiries"
"Estenda understands the client's needs as perceived, and as exists (sometimes different); they are responsiveness; accountable; take initiative"
"Estenda understands the clinical aspects of developing software"
"Estenda Team always makes time to try to solve issues and it is always done in a positive, solution focused manner."
"Extremely Happy! Extremely Satisfied! They do whatever we ask - extremely well!"
"Adjectives to describe Estenda' s service and response: exceptional (always), professional, knowledgeable, courteous, prompt, respectful, personal!"
"Estanda has been working with us for more than two decades. Estenda is always exceptional in accomplishing our projects in past years. We will keep working together for many more projects. Thanks!"
Estenda offers a broad range of digital health services. Since 2003, our unwavering mission has focused on improving the lives of our fellow humans. We have a long, successful history of working with small, medium, and large (global Fortune 50) commercial organizations, research companies, academic medical health centers, and startups and can find an approach that works for you. Estenda is ISO13485 certified and familiar with global regulatory and privacy regulations. We enjoy the challenge of creating innovation in healthcare. We handle projects such as custom healthcare software development and data analytics consulting, which help drive the frontiers of technology and science forward. How can we help you?
Do you have an idea for a custom software solution? Not sure how to get started or where to go? Do you need help implementing data into a particular project? Or just need someone to talk to and explore an idea? We'd love to explore how we could help! Contact us today – no obligations.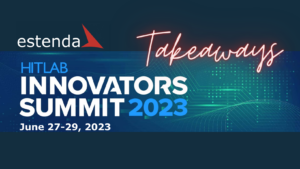 HITLAB 2023 The HITLAB conference brings together the best in the industry to foster innovation. Here are Estenda's Key Takeaways from this incredible event!
Read More